email: pastorchun@sflcsf.org   (408) 332-3638
The Rev. Beate ("Bea") Chun is a native of Germany. A post-graduate exchange program with the World Council of Churches brought her to the United Theological Seminary in Dayton, Ohio where she earned her Master of Divinity Degree. On January 21, 1991 Pastor Chun was ordained into the ELCA and has since served congregations in Texas, Wyoming, and California. Prior to coming to St. Francis Lutheran Church, she served as pastor at Christ the Good Shepherd Lutheran Church. She has a passion for preaching, worship leadership, and social justice.
When asked what drew her to St. Francis, she said. "It's so many things! To start with, there is St. Francis's courageous history of working toward equality and full inclusion of LGBTQ members and clergy; there is the deep and abiding commitment to social justice and care for the houseless; and then there is the way in which it allows its facilities to be places of refuge, companionship and learning. But above all, I just love how St. Francis has become a "home" to wave after wave of groups and individuals who have been arriving at this particular intersection of the city for over 100 years: Danish and Finnish Immigrants, LGBTQ people, and countless others who had to live outside their communities. Here you can belong. You feel the warmth and welcome long before you step through the doors, and it stays with you and sustains you wherever you go."
email: tia.gurtner@sflscsf.org    (415) 621-2635
Tia joined the staff of St. Francis in the autumn of 2021. As the Operations Manager, they are responsible for many of the daily operations of the church, including the office management, scheduling of appointments at the church, and contact with members, visitors and others who contact St. Francis. Tia supports the Pastor, church officers and many of the church committees.
email: david.schofield@sflcsf.org – St. Francis Choir Website
Dr. David Schofield (http://davidschofield.info)  is Director of Music, and is the choir director and organist. David Schofield is known for his affinity for the music of Charles Tournemire. Schofield's performances of Tournemire's seldom heard Sept Chorale-Poemes sur les Sept Paroles du Xrist at the Riverside Church and the Church of St. Ignatius Loyola in New York received much acclaim. He performed for the American Guild of Organists Organists Against AIDS concerts in 1989,1990, and 1991. His Bach performances have been featured on National Public Radio's Pipedreams.Schofield held posts as Director of the Sacred Concerts and Chaplain's Organist at Columbia University in New York and Director of Music and Liturgy at St. Dominic's Church and Music Director of the Arts at St. Dominic's Concert Series in San Francisco.In addition to serving as Director of Music at St. Francis, he is also Master of the Schola at St. Savior's Anglican Community in San Francisco.  Dr. Schofield attended the University of Cincinnati, l'Université de Paris, Sorbonne and the Manhattan School of Music where he studied composition with Lukas Foss and John Corigliano, and organ with John Walker.
email: beverly.hines@sflcsf.org (415) 621-2635
Beverly started attending St. Francis in 1985. She has served in many roles and on many committees, including the Senior Center Committee. Beverly became the Senior Center Director in 2004 and served in this capacity until mid-2007. She returned to this position in June 2010.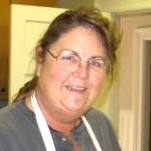 Diane Marshall
Diane started at St Francis as a volunteer in 2003 serving lunches and cleanup at the Senior Center working under several chefs. In 2008 she volunteered as the chef's assistant in the kitchen. Diane became one of the chefs in 2010.